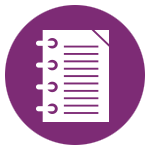 Identification, research and list acquisition: the data is fundamental in any Marketing campaign.
…"I've identified my target but I don't know  how to trace it, I will need a list acquisition"…
… "I've  my target yet, but there may be other segments to be integrated"…
… "the product/service is innovative, the consumer profile/user isn't well defined. I have to identify and qualify it"…
The first step is to segment the market to identify the right target and, after defined it, trace it through modality that can be different in relation to the type of the target.
We add to the traditional acquisition of  external and public databases segmented by classic criteria (like commodity sector, profession, revenue for BtoB or profession, interests for BtoC), the creation of a list with ad hoc target, inclusive of:
Web research to provide a clean, focused and unique list; unfortunately the simple purchase through external databases often doesn't consider the duplicates and data aren't always updated on the current year
Qualification and profiling trough web research – phone recall – social media to elaborate on, integrate, extend, complete further features of the target before starting marketing activities and, where it's possible, profile the requested figures
Possible matching with proprietary files, deduplication and normalisation; the realization of an organic system of marketing data, requires the check, the cross and then the integration of information from different sources and the data, in order to be used effectively, have to be submitted at least one of these activities.
The activity is carried out in compliance with the current privacy laws (new GDPR). However to use these names and the relative e-mail it's necessary to recall it ONLY to verify the data, emphasizing the GDPR. The call will have the purpose of the formal and licit consent for marketing activities as established by the current GDPR, in fact it will be always possible to trace during what call and to which operator the information has been given. The profilation by web it's a verification, it will have more than a pricing also a different business card than a profilation by call.
---
CASE HISTORIES
Read more about our working methodology