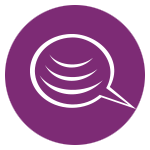 In recent years we have placed the experience acquired also in non profit, a sector that needs our services especially for fund raising projects.
We offer call center services and mailing services and, in the last period, we have become aware that small and medium-sized organizations don't have the means to make the most of the moltitude of records in their possession, thus limiting the possibility of strategic fund raising: build a good fund raising.
We have developed, in collaboration with communication and fund raising consultants, a dedicated marketing database, easy to use, which includes the registry and profiling of donors and prospects, individuals, companies, distribution foundations and other non profit organizations. It allows you to make statistics, extract targets for targeted campaigns and monitor the progress of donations.
Moreover, given the mailings we receive especially during the periods of the holidays which are sometimes not complete, we have designed an envelop-sized container, customizable, in accordance with the rules of postal consignments, able to keep materials and gadgets in good condition; a useful tool to ensure better effectiveness for mailings aimed at individuals.
We can support you in many activities:
Creative concept visual, texts and call to action, in collaboration with communication consultants and fund raising

Training

of call center operators, review of the scripts to be used
Creation of database Marketing, with queries and masks divided by type of interlocutor and adaptable to any needs; training for database users even remotely
Data entry
Data cleansing of the owner database, deduplication of records, (the double), to ensure a greater database efficiency

Normalization

of anagraphical data following to guarantee correct delivery and therefore greater effectiveness of direct campaigns, but also for better perception by the target

Qualification

of registries and profiling of present and/or new contacts through web research – phone recall – social media
Data Screening and Data Enrichment to improve the real potential of the donor for organizing and implementing high performance marketing campaigns. Data enrichment becomes a valid opportunity to establish a "personal" bond with the contact, trying to grow up the trust in the organization. Database becomes an accurate, precise and, above all, valuable tool to proceed with the development of data-driven marketing strategies
Telemarketing: donor acquisition and loyalty campaigns, with call center support; the operator must be able to involve the donor, present the projects and respond to doubts and objections. We offer this service both

outbound

(exit) and

inbound

(entry)
E-mailing and/or sms through specific applications, we plan and manage high volumes of items within the times and in the ways defined according to the customer's objectives. The start-up phases of these campaigns include checking, normalizing and deblocking of the recipient file, in order to send the most targeted list possible. Finally the analysis of the result of the campaign and the reintegration in the database is included
Direct mailing the service includes all activities involved in the preparation and shipment of documentation, from the sourcing of materials/gadgets, relative pagination, printing, enveloping, to the actual

fulfilment

of individual kits, up to the shipping. Also in this case, the start-up phases of the activities involve checking, normalizing and doubling the file. To send correctly a mailing, a data check and a punctual processing are necessary: the automatisms are indispensable but often not enough
The activity is carried out in compliance with the current privacy laws (new GDPR). However to use these names and the relative e-mail it's necessary to recall it ONLY to verify the data, emphasizing the GDPR. The call will have the purpose of the formal and licit consent for marketing activities as established by the current GDPR, in fact it will be always possible to trace during what call and to which operator the information has been given. The profilation by web it's a verification, it will have more than a pricing also a different business card than a profilation by call
---
CASE HISTORIES
Read more about our working methodology